Matt Nechiporuk, Project Engineer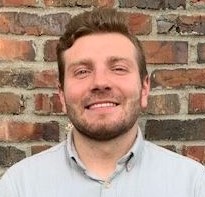 Matt graduated from the University of Washington with a bachelor's degree in Civil Engineering and joined the team during his last quarter at UW. He is excited and looking forward to working and assisting his peers with the knowledge and the construction engineering focus from his classes.
Outside of Blox, Matt is involved as a youth leader at his church, loves music and playing his sax. Matt stays active by involving himself in a variety of sports and loves to explore the great Pacific Northwest.