University Presbyterian Church Palmer House
Originally known as the Shasta House, this 100+ year old structure is part of the University Presbyterian Church and adjacent to the University of Washington. The three story building had approximately 5100 square feet of interior space, but the church was in need of additional interior square footage for improved functionality, as well as structural, mechanical, and accessibility updates.
Now renamed the Palmer House, the remodeled facility is 6100 square feet. The new interior space features a commercial kitchen, third story apartment, a new stair tower, and beautiful meeting and gathering areas. The updated and modernized features complement the historic design. The exterior also underwent a dramatic transformation that provided the building exterior with a modernized design, a new rear entry way, a new courtyard, and beautiful landscaping that enhances the updated building and property.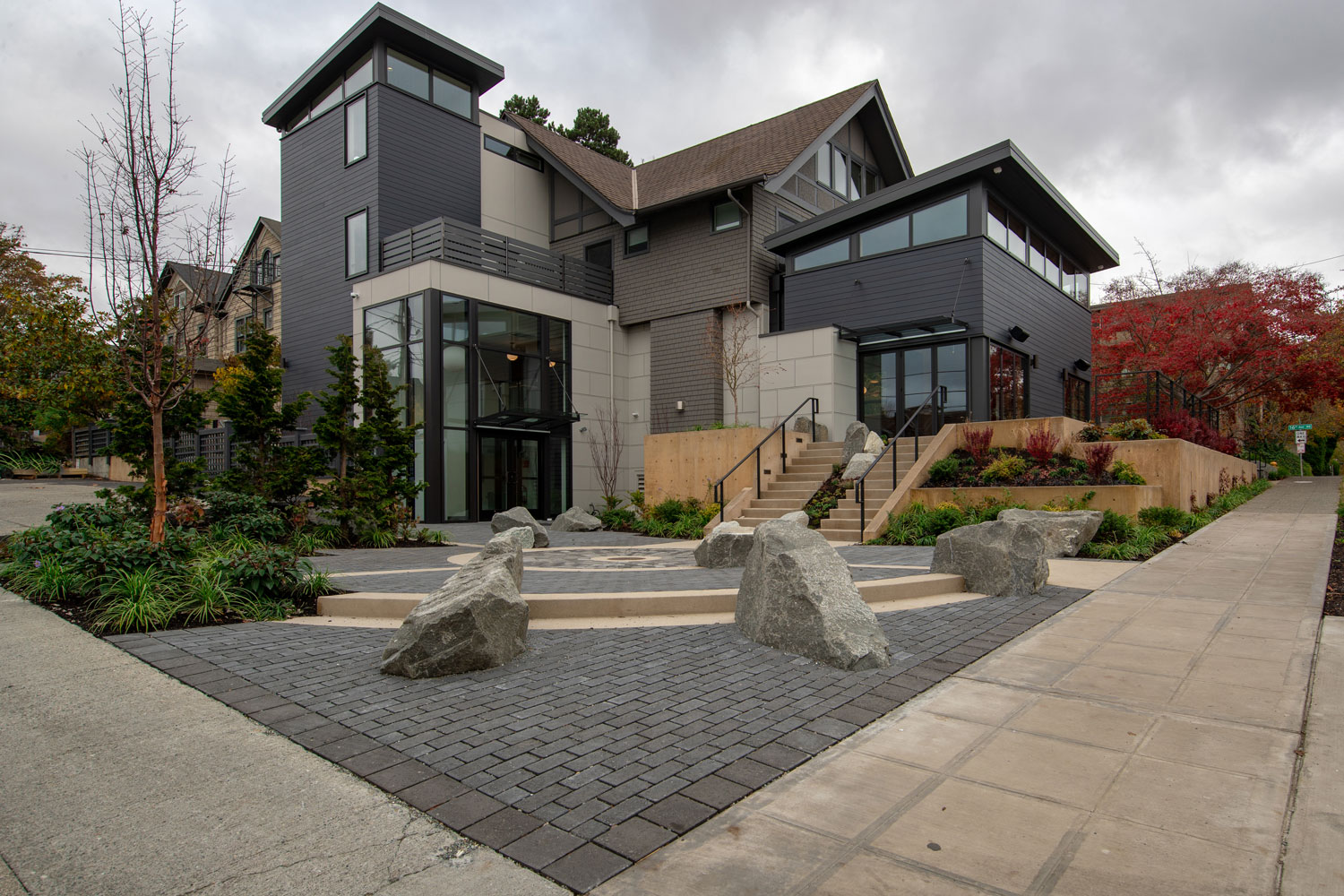 Photos by Aaron Libed, Creator Image and MediaWorks